Christmas Day 2-8pm.
Boxing Day normal hours.
December 31 and 1 January normal hours.
Normal hours: 12-2pm for lunch and 5.30-11.30pm for dinner Monday-Sunday.
From 1 December to 2 January we can offer you flexible dining hours. Please pop in or call 0131 228 5666 to discuss your requirements.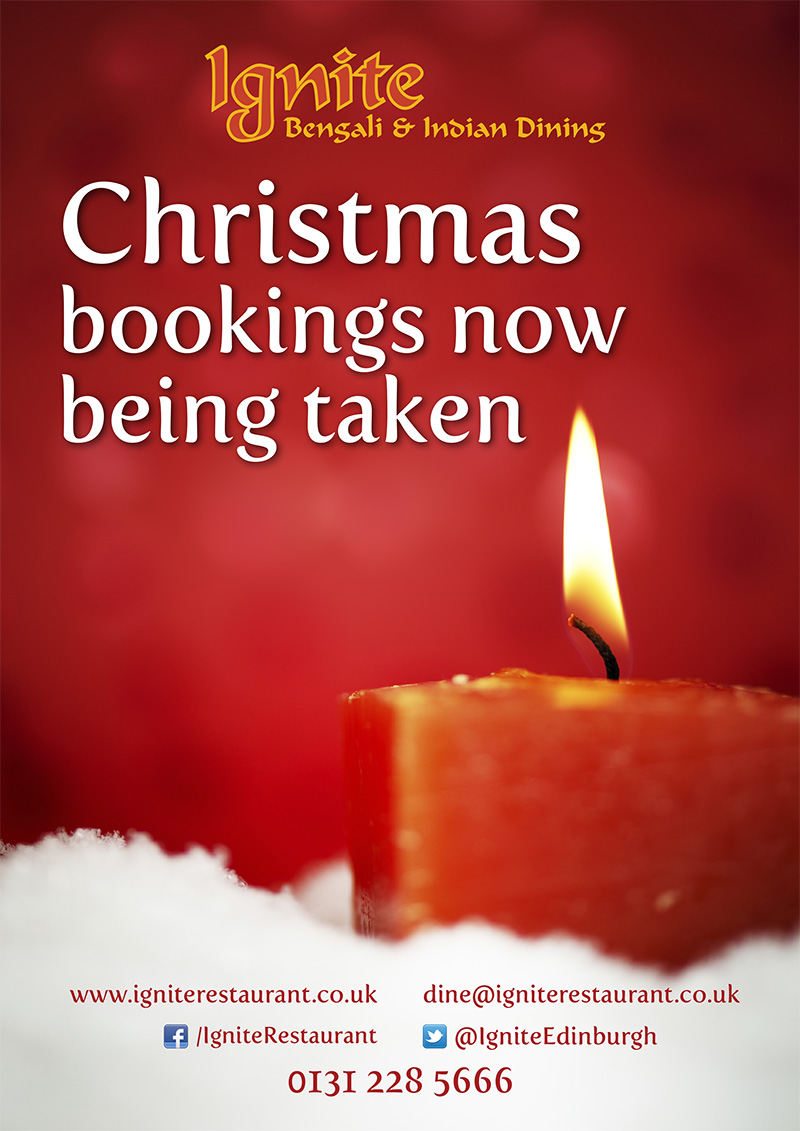 Call 0131 228 5666 to book a table or use the booking form opposite. If you have any questions about Ignite use the form below.