Food fads come and go yet it's the Mediterranean diet with its tomato-rich (and bursting with cancer-fighting lycopene), carbohydrate-based and oil-drizzled dishes that's usually perceived to be the healthiest.
Thai food also gets a good rep for its aromatic feel-good flavours using health-boosting chilli, ginger and lemon. But did you know that Indian cuisine combines all these health aspects and more?
The Indian diet is also carbohydrate-based, with the focus on rice and wheat chapatis as the main part of the meal. Everything else, from curry to Tarka Dahl, is considered to be an accompaniment.
With this in mind, here are five other things you should know about the Indian diet:
When many of us head to our local Indian restaurant, the first thing we generally check off the menu is a curry-coated meat of some kind and then we choose the rice and bread. But meat and fish are really only eaten in small quantities in India – much less than we eat here in the West. The key to keeping it healthy, therefore, is to have a smaller portion of chicken or lamb – just a starter perhaps?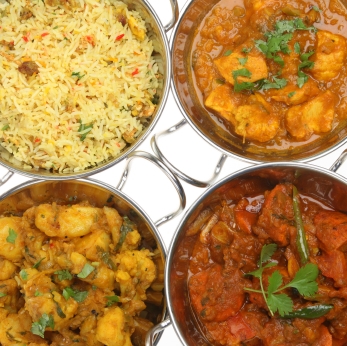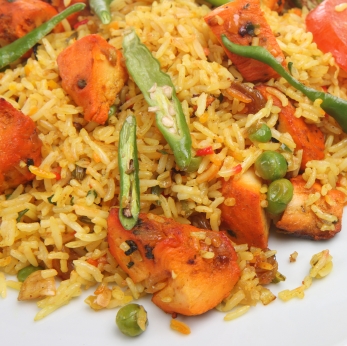 Protein is really important in the Indian diet but, because it doesn't rely heavily on meat, spiced lentils and dairy products make up the shortfall. They provide the perfect amount of amino acids for digestion and, of course, are more easily broken down by the body. For plenty of protein and fibre, try Panchrangi Dall (made with five different types of lentils).
Contrary to popular belief, vegetables probably play more of a role in Indian cuisine than any other. But, because they can be heavily spiced, they're not always readily noticed. Take a look at our vegetarian menu, for example, and you'll be surprised at the diversity of each dish. Fruit is also usually eaten at the end of an Indian meal to help balance acidity levels.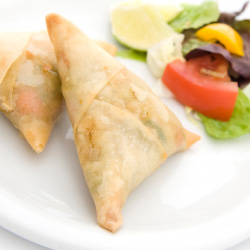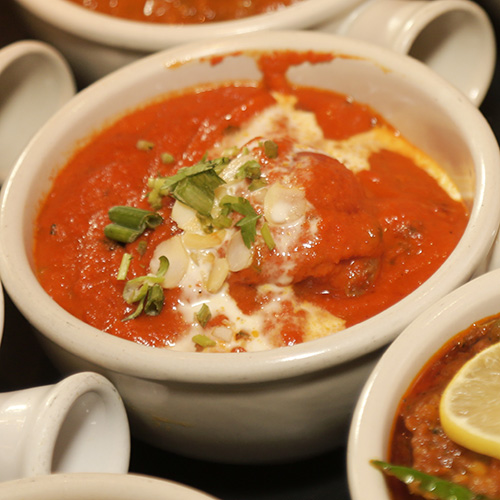 Yoghurt is widely used in Indian cooking and introduces good flora (bacteria) into the digestive system to help keep the gut healthy. It forms the base of a number of Indian dishes, from Raita to Rogan Josh.
The spices used in Indian cuisine not only taste great, but they do wonderful things for our bodies. They each have different health-giving properties and very important jobs to do when it comes to keeping our digestive tracts healthy. Turmeric, for example, acts as an anti-inflammatory agent, while curry leaves have antibacterial properties – perfect for fending off stomach bugs and colds.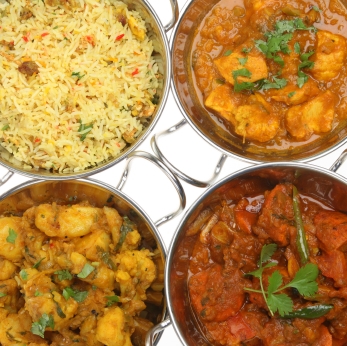 In short, as long as these foods are enjoyed in the right quantities, Indian cuisine can be incredibly healthy. Now, curry diet anyone?!
To reserve your table call 0131 228 5666 between 11.00 and 23.30 or via the form opposite and have your booking confirmed instantly.
---
Normal opening hours
We are open 12-2pm for lunch and 5.30-11.30pm for dinner Monday to Sunday.